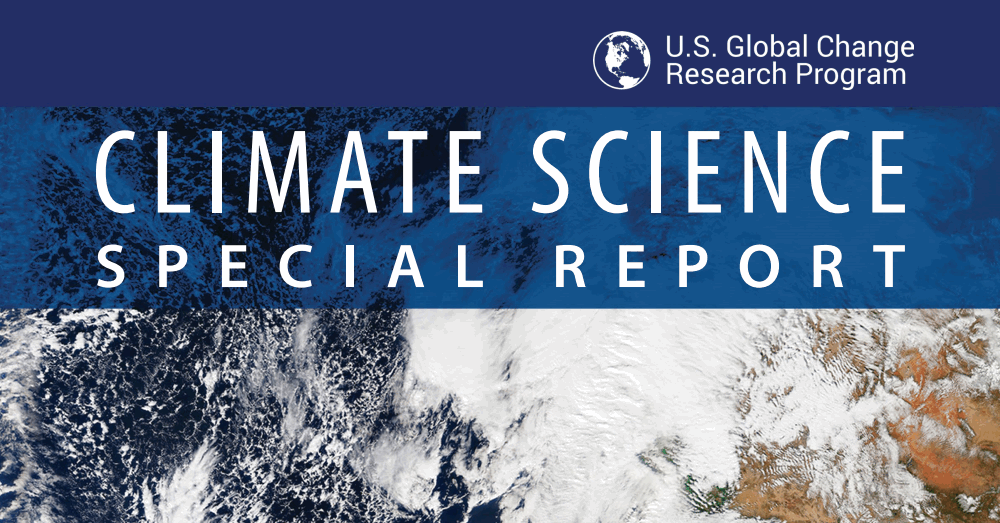 Climate Science Special Report
The Trump administration released a Climate Science Special Report earlier this month. The report states that human activity is the primary cause of climate change and global warming. Called "the most comprehensive science report in the world" by climate scientists, it comes as the Trump administration works to repeal federal laws that curb our national carbon output. It also draws a sharp contrast between the scientific findings and Trump's decision to withdraw from the Paris Climate Agreement, which aims to help countries reduce their overall greenhouse-gas emissions by the year 2025 (Mooney, Eilperin, Dennis 2017).
Despite EPA Administrator Scott Pruitt, Energy Secretary Rick Perry, and Trump's denial of humanity's contribution to climate change, the Climate Science Special Report is significant and may result in concrete policy change. One such change includes greater support for "the EPA's greenhouse-gas 'endangerment finding' under the Clean Air Act, which lays the foundation for regulations on emissions" (Mooney, Eilperin, Dennis 2017). With emission regulations in place, the United States would be able to maintain lower warming levels, which could lessen the impact of climate change across various regions of the country. Recall our blog post on climate change and overdevelopment, written the same month we saw thousand-year hurricanes ravage Puerto Rico, Florida, and Texas; wildfires burn from Montana to Napa; and an earthquake devastate Mexico.
What You Can Do
Call the EPA: Find a climate-related topic that you're passionate about and voice your concerns politely to the staffers who answer the phone.
Call your representatives: New Jersey; Massachusetts. Again, make your voice heard and ask your representatives how they plan to act in order to curb climate change.
Go to Town Halls. Town Hall Project helps you find a town hall near you by entering your Zip Code into its search query. When you go to these events, prepare what you want to say and demand answers from your representatives.
We are nearing the point of no return when it comes to climate change, but it's not too late for us to turn the tide in the Earth's favor.