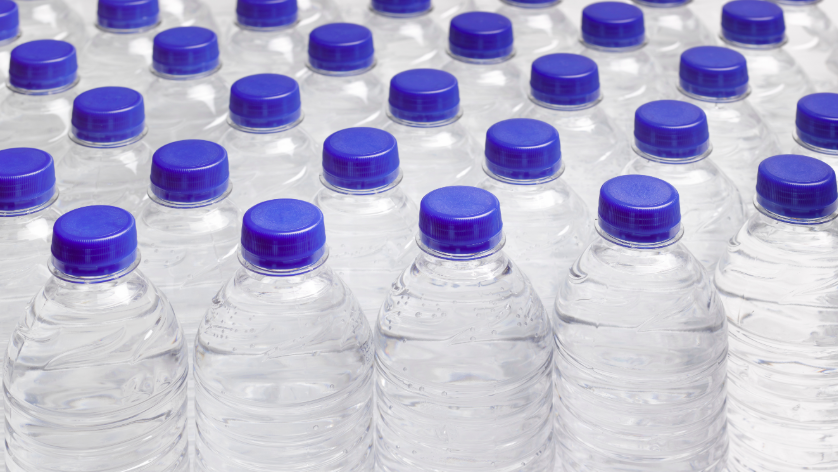 Bottled Water With PFAS Chemicals Sold in New England
Last month New Hampshire officials tested bottled water sold at supermarkets as part of an effort to reduce human exposure to PFAS chemicals. The test found that water from Spring Hill Farm Dairy in Haverhill, Massachusetts, had "sharply elevated levels" of PFAS chemicals, which are linked to cancer and other diseases. A month later, the contaminated gallon jugs remain on supermarket shelves throughout New England, despite a warning from state health officials that infants and pregnant or nursing women not consume the water.
According to David Abel at the Boston Globe, "Some chemicals were found at levels four times higher than New Hampshire's new standards for safe drinking water." For years water from Spring Hill Farm Dairy has been sold at Whole Foods, CVS, Stop & Shop, Market Basket, Roche Brothers, and elsewhere. It is also sold by Cumberland Farms and Garelick Farms.
Once New Hampshire state health officials alerted their analogs in Massachusetts, the Massachusetts Department of Public Health put out a "consumption advisory." While health officials did not require stores to warn customers or to recall the water, some stores have done so voluntarily.
Nancy Sterling, spokeswoman for Spring Hill Farm Dairy, defended the company's decision to sell the water, citing that the chemical levels in the water were within federal guidelines. Yet former EPA scientist and current director of Public Employees for Environmental Responsibility in New England, Kyla Bennett, disagrees: "People think that if a product is on the shelves, it's safe. That is simply not true." 
Data from the state Department of Environmental Protection shows that less than half of Massachusetts' municipalities have had their drinking water tested for PFAS chemicals. In Massachusetts, there are 181 state-permitted bottled water companies. Only three test for PFAS chemicals. While bottled water has fewer testing requirements than public water supplies, more can and should be done to test for and disclose PFAS chemical contents.

Source:

Abel, David, "Tainted bottled water is being sold at supermarkets throughout New England," The Boston Globe, July 29, 2019.