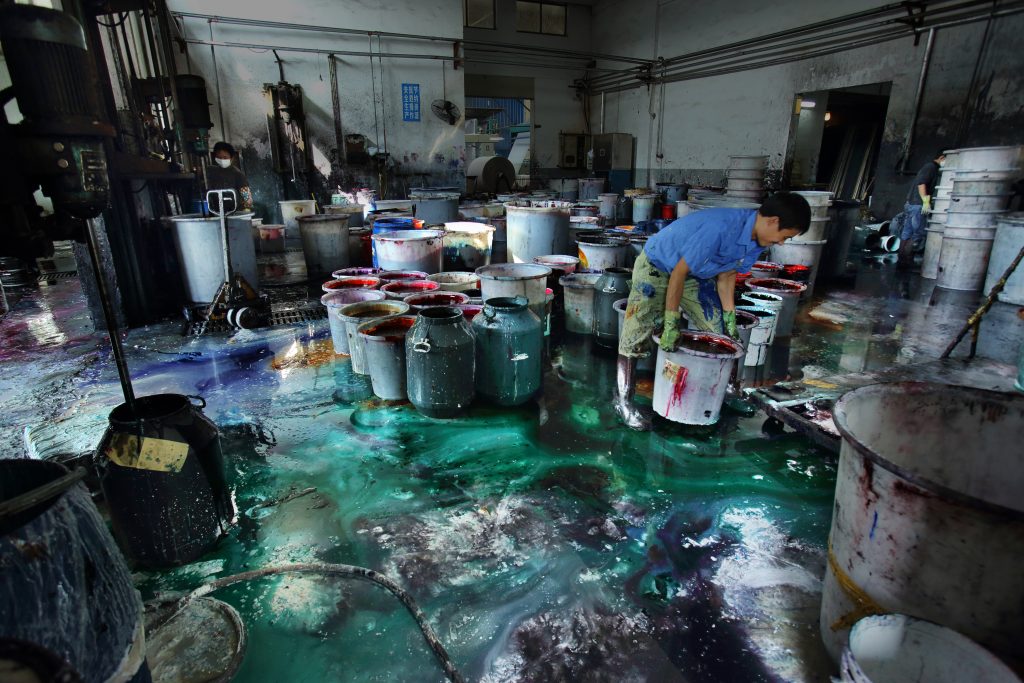 New Jersey: Cleanup on Aisle Five
The New Jersey Department of Environmental Protection ordered five chemical companies to provide detailed accounts of the production and discharge of per- and polyfluoroalkyl substances (PFAS) and to pay the cleanup costs of any associated contamination. The five companies — 3M, Chemours, Dow DuPont, DuPont, and Solvay — have 21 days to say whether they plan to comply with the directive, which, according to The Washington Post, "the state says is authorized by New Jersey's Spill Compensation and Control Act, Water Pollution Control Act, and Air Pollution Control Act."
PFAS are used to produce stain- and waterproof clothing and non-stick cookware. Sometimes called "forever chemicals," PFAS do not break down over time; rather, they accumulate in the environment. The state claims, "They can harm fetuses and newborns, and have been associated with kidney and testicular cancer, auto-immune illnesses and decreased responses to vaccines." All good things.
The cost of contamination cleanup could rise to hundreds of millions of dollars. If the five companies cited refuse to comply or are deliberately slow to act, the state could charge them three times the amount of money spent in the cleanup. Chemours has said that it has decided to reduce air and water PFAS discharge by at least 99 percent, and Solvay has said that it has begun "remediation efforts" at its West Deptford, New Jersey facility. As of this writing, 3M, Dow DuPont, and Dupont have not commented.
Catherine McCabe, the New Jersey environmental protection commissioner, recommends that consumers avoid products that use PFAS. While the state Department of Environmental Protection (DEP) cites brands such as Gore-Tex, Scotchgard, Stainmaster, Teflon, and Tyvek, McCabe acknowledges that it is hard to know whether PFAS are present in a particular item of clothing or cookware. However, she says that the DEP will determine whether the plans proposed by the five companies are sufficient to address the problem.
To learn more about PFAS, click on these links:
EPA – Basic Information on PFAS
EPA – PFAS Infographic
NJ DEP – Emerging Contaminants
CDC – PFAS and Your Health
The Intercept – Nationwide Class Action Lawsuit
Source:
Parry, Wayne, "New Jersey orders cleanup of clothing, cookware chemicals," The Washington Post, March 25, 2019.